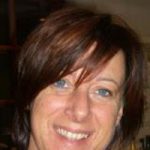 Leen De Smet is a watercolour artist with a broad experience in different themes and techniques.
She is already more than 10 years actively busy with watercolour paintings, and has followed several courses in Belgium and abroad.
Leen is also the founder of the concept "Kitch & Art" , bringing amateur watercolour artists together in a unique setting, so that they can further evolve and learn.
---